Wdrozenia.com is focusing on cybersecurity management. That is why our offer includes services that will immediately help you to implement and develop full protection of your data resources.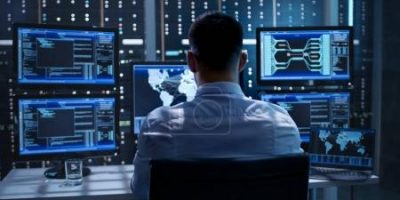 Have you ever thought about high-skilled hackers who might attack your organization's information resources? Have you wondered about the consequences?
…
Have you ever had any doubts about your organization's cybersecurity level, but couldn't afford a full-time stationary expert who could cope with these issues?
Don't worry, we are the qualified professionals with years of experience and we are here to give you a hand! Let us introduce you to our Virtual CISO offer.
Take care of your organization's cybersecurity  
The increasing safety of your data equals your credibility growth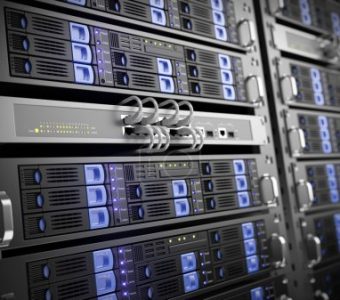 Who is a Virtual CISO?
The acronym CISO stands for Chief Information Security Officer, meaning an executive of senior-level whose role is to establish and manage proper protection of the organization's technologies and information resources. A CISO also takes the company or an institution into his custody by managing the staff in terms of implementing processes inside the organization to analyze and minimize the risks connected with information technologies.
In this respect, a Virtual CISO (vCISO)  is an outsourced IT security specialist and a certified professional responsible for the organization's information security expertise, implementation, management, and guidance.
Why is it beneficial to hire a Virtual CISO?
Hiring a virtual CISO will enable your organization to gain access to highly professional information security practices, knowledge and experience, with no necessity to hire a full-time stationary specialist. This action will enable you to have a flexible contract with an experienced expert who will adapt to your needs and help you to protect your organization's data, infrastructure and customers. A virtual CISO will do as much for your information resources security as you allow him to, with guaranteed objectivity.
Hiring a virtual CiSO is a growing business model involving remote and on-site support of your IT security, and requiring much less financial outlay than in case of a full-time worker.
It is all up to you whether you wish him to take care of your entire information security system, or its particular aspects. vCISOs usually do not require any training, and are ready to cooperate right after acquainting with your needs and situation.
At Wdrozenia.com we also provide security consulting and assistance for particular projects. We will support and lead you to develop a fully stable project security model, maintained individually to a definite project.
What services are included in the offer?
We provide a wide range of services within our flexible Virtual CISO offer, based on your individual needs, security requirements and business goals, including:
Vulnerability monitoring – security testing, management and validation

Internal security training for the organization's staff

IT risk assessment

Project-based security consulting

Cybersecurity leadership and guidance

Penetration testing of servers

BugBounty program management

Establishing vision and direction of the information security program

Planning, writing, analyzing and approving the Governance Risk Management and Compliance program (GRC)

Cloud computing security and advisory services facilitating suitable data protection operations

DevOps testing and assessment

Formulating, reviewing and approving security configuration, standards, policies and procedures

Constant maintenance of security-related processes and controls

Incident response procedure arrangement and disaster recovery

Internal audit
What are the costs of a Virtual CISO?
If you are looking for a flexible and profitable deal with a IT security specialist who will be available on your demand, then hiring a Virtual CISO is the best solution for you.
It is estimated that vCISO costs around 40% of a full-time stationary CISO, however, as we mentioned in the previous points, the benefits are much more numerous than just the cost.
We can offer you highly professional support on the field of information technology security and cybersecurity management.
Our static pricing:
Per week: $500

Per month: $1800