Penetration tests and other services
Our IT-security services include penetration tests which help to determine vulnerabilities in your security system and completely emilinate possible threats in the future. Effectiveness of this process, also known as a "pentest", largely depends on skills and professionlism of the team performing it. Are you concerned about your cybersecurity level? It's high time to make a decision. Become our client and experience the peace of mind!
The moment you become our client, safety of your computer environment becomes our priority. That is why we use the best techniques available in order to improve it and make it resistant to any form of cyberattacks. One of the best methods to check what has to be improved in your IT security system is hiring trusted and qualified professionals who attempt to break your security system by performing controlled cyberattacks. This is what is called a penetration test. Similarly, a person performing a penetration test is called a "pentester". Pentesters conduct the analysis from the potential hacker's perspective, therefore they try to hack the IT environment only to find its vulnerabilities and eliminate them afterwards.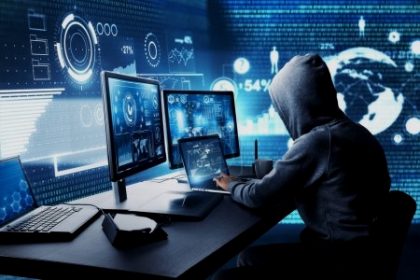 Pentesting is one of the most efficient ways to identify bugs in the tested system's cybersecurity, as well as a valuable method which helps to define what exactly needs to be fixed. Some call it "ethical hacking" as it is done not to destroy, but to build an improved and more secure environment that will minimize the risk of data leak or other unwanted incidents including successful hacking attempts. We know you don't want that to happed and therefore we are ready to use our experience to help you!  
We assume that entering our website was not an accidental click and you know exactly what you are looking for. We have great news for you – you found it all right at that moment!
Are you one of those people searching for professional expertise with great value for money? If yes, then you are in the right place.
We offer you penetration tests performed by high-qualified cybersecurity specialists with years of experience. Say goodbye to slow planning, inaccurate analysis and long-awaited, incomprehensible reports – it's time to discover the very best essence of penetration testing. Let's make your cybersecurity stable and solid! Still having questions? Just click on the button below.